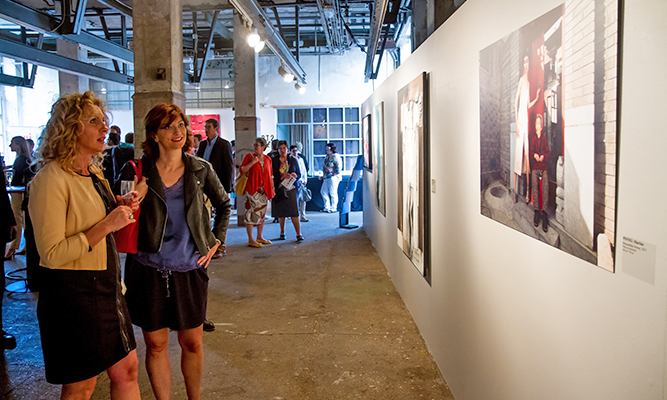 Paintings, sculptures, photography and prints of 18 artist from Luxembourg and two scientists of the Luxembourg Centre for Systems Biomedicine (LCSB) of the University of Luxemburg were exhibited at the Kulturfabrik Esch/Alzette (http://kulturfabrik.lu/de/programm/details/event/art2cure/) from 13-20 June 2015.
Read more: Art2Cure - Paintings and sculptures against Parkinson's disease
On Saturday 30th of May 2015, the NCER-PD Clinical Team travelled to Trier in Germany where the patient organization "Jung und Parkinson" organized a cinema day to show films and presentations about Parkinson's disease.
The different tests are carried out by our clinical team composed of doctors, neuropsychologists and nurses from the Centre Hospitalier de Luxembourg and the Luxembourg Institute of Health.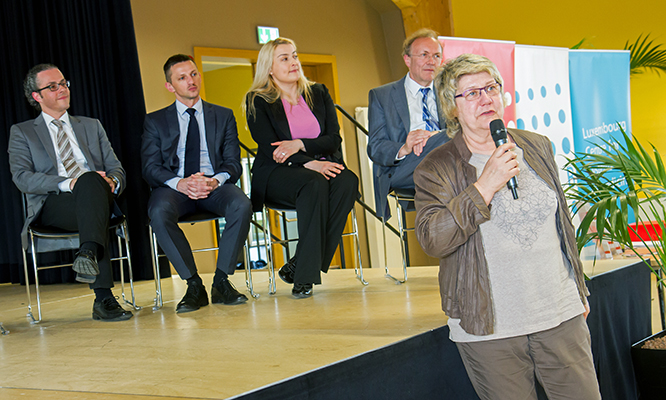 On Friday, 17th April 2015, the yearly conference organised by Association Parkinson Luxembourg on the occasion of World Parkinson's Day took place at the Centre Culturel 'An der Eech' in Leudelange.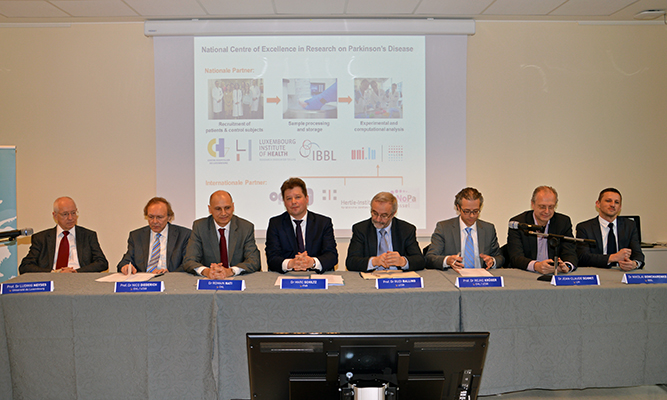 Press conference on 2 April 2015 at the Centre Hospitalier du Luxembourg to launch the NCER-PD research programme. 
Read more: A National Centre of Excellence in Research on Parkinson's disease