Clinical research is defined as all medical research performed on humans. It aims to improve the knowledge of diseases in order to improve medical care for the patients. The Luxembourg Parkinson's Study is one of the largest clinical research studies in Luxembourg. By investigating 800 Parkinson's patients and control subjects each, our researchers aim to find new ways for earlier diagnosis and better treatment for Parkinson's disease.
"Adhering to the highest ethics and quality standards is of utmost importance to us," says its coordinator Prof. Rejko Krüger. "The Luxembourg Parkinson's Study has been authorised by Luxembourg's National Research Ethics Committee (CNER) and by the National Data Protection Committee (CNPD)."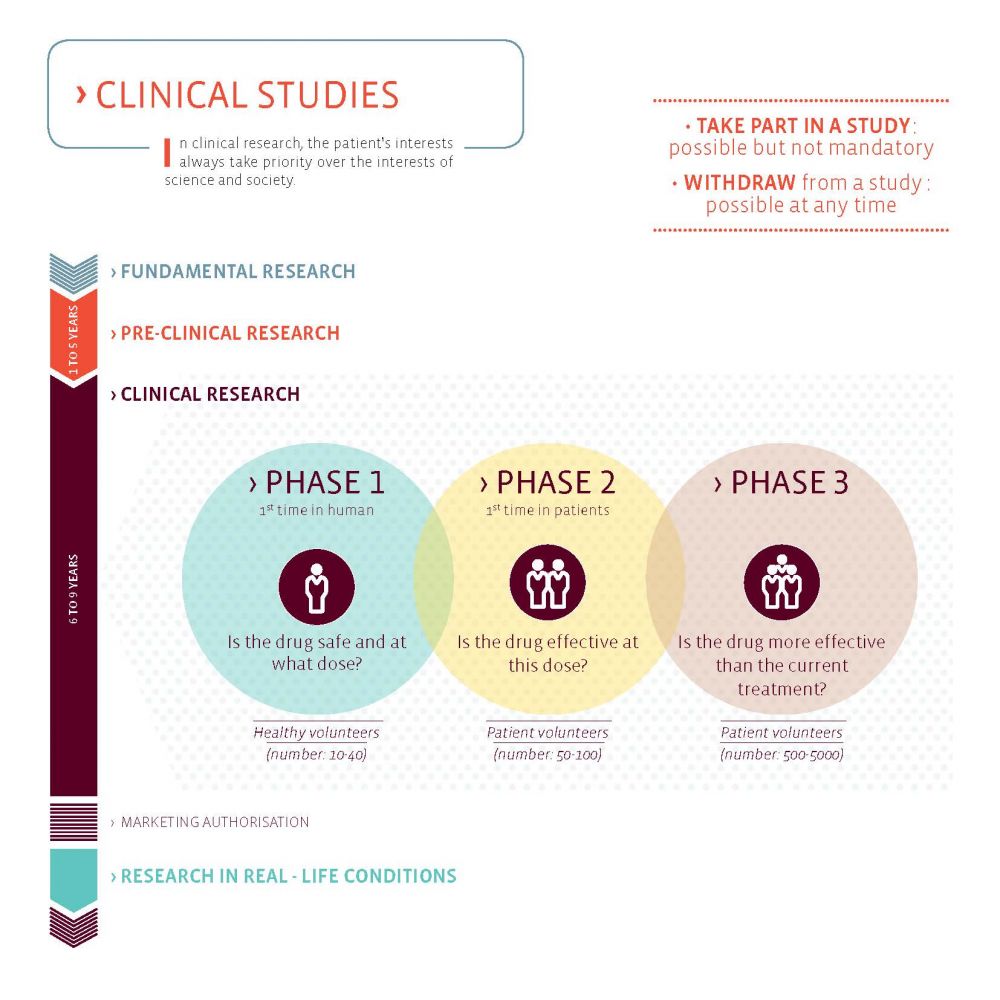 © CommunicationLIH
The Luxembourg Parkinson's Study is an observational clinical study. This means that no drugs are administered in the study and patients remain with the treatment given by their treating physician. In the near future, Krüger hopes, however, to also attract clinical trials to Luxembourg such that people with Parkinson's have the possibility to gain access to innovative treatments earlier. Clinical trials are the last step in the long research and development process of a new drug. They assess new potential treatments for safety and efficacy.
"Clinical trials are necessary for the advancement of medicine. Without such trials, no new medication would become available to patients," explains Prof. Krüger. "It is important to note that clinical trials underlie the mandatory supervision of the responsible ethics and regulatory authorities to maximally safeguard the interest and health of the patients." Besides the official registration and approval of the study, patients can recognise good clinical trials on the following criteria:
INFORMATION: Each study is designed for a specific person profile. The patient has the right to be clearly and fully informed about the objectives, modalities, advantages and potential risks of the study.
DECISION: If a patient agrees to participate, he needs to sign an informed consent. He can withdraw his consent at any time without any consequences.
MONITORING: Participants in a clinical trial can thus benefit from innovative treatments and privileged medical monitoring.
RISKS: Any treatment can have side effects, and the effect of a drug may vary from one person to another. However, many measures are taken to limit the risks to which the participants are exposed and thus ensure their safety. Before patients are treated with a drug (Phase 2), it has already been given to participants to test its safety (Phase 1).
CONFIDENTIALITY: Personal and medical data are processed according to the EU General Data Protection Regulation (GDPR)
REGISTRY: Information about all clinical studies approved in Luxembourg are available on the website of the CNER.
If you want to see which clinical research (studies & trials) are ongoing in your area, please refer to the following websites: