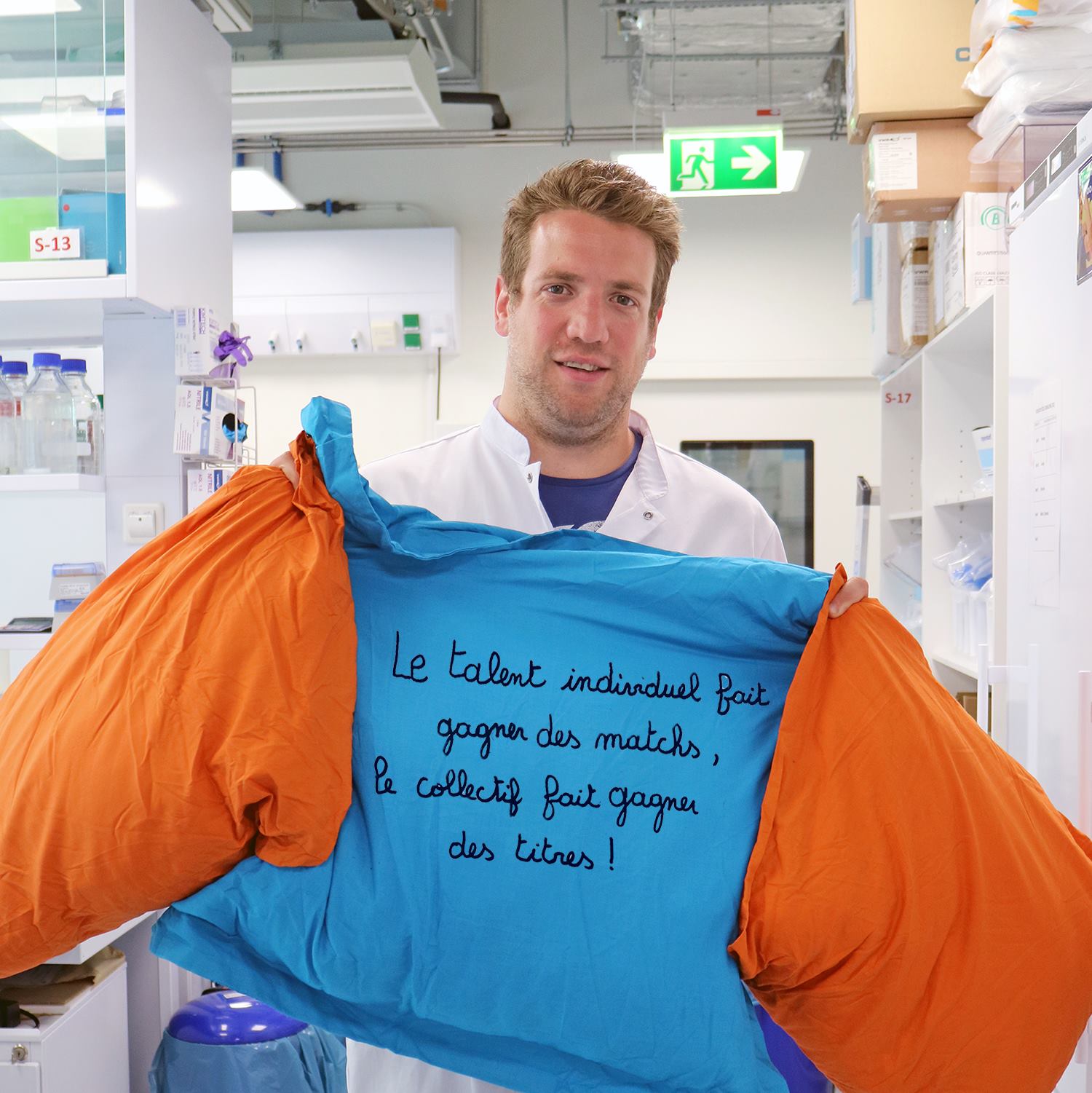 I always enjoyed working in fundamental research. As three of my uncles and aunts suffer from multiple sclerosis, I quickly had the wish to work in neurosciences to better understand how the brain and all that derives from it works. I have received the opportunity to integrate into the highly specialised team of Rejko Krüger on Parkinson's disease. Current techniques that reprogram and differentiate skin cells into neurons really fascinate me. It's such a breakthrough for research and patients!

Over the years, I have had the chance to meet patients at the Parkinson Research Clinic or at World Parkinson Day in Belgium. By talking to them, I was able to see the difficulties of their daily life with this disease, but also their motivation to participate in the study, and thus enables research advances in Parkinson's disease. It was also a nice opportunity to explain to them what my work in the lab is about, and I hope that I could wake up their curiosity about research.

As a basketball coach, I have always taught my players, from an early age, the importance of the collective to achieve sports goals. I think that the fight against Parkinson's disease requires the same key ingredient: a good collective game between patients, researchers, doctors, physiotherapists, etc. to ensure a good follow-up of the patient and his illness!