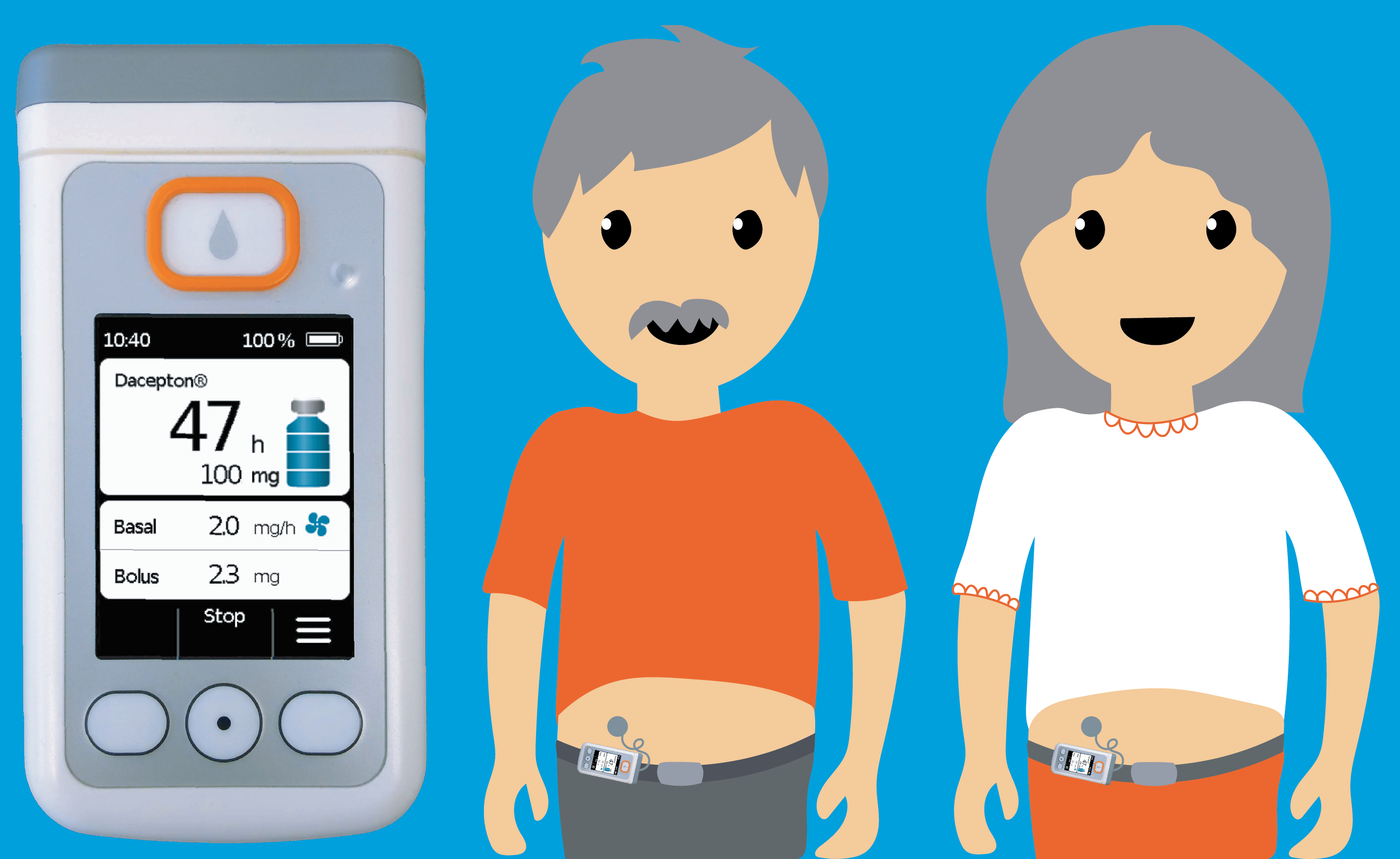 Apomorphine is a drug used in the treatment of Parkinson's disease when conventional oral medication is ineffective or when a patient experiences substantial motor fluctuations. Apomorphine does not contain the painkiller morphine and has no narcotic effect which could make one dependent. It is the strongest dopamine agonist, meaning it replaces dopamine in the brain, hence substantially reducing Parkinson's symptoms. As it is not absorbed through the intestines, apomorphine cannot be administered orally. It is delivered by subcutaneous injections through a fine and short needle, similarly to insulin for patients with diabetes, and is usually injected around the abdomen or the thigh. A single injection can be used as a rescue medication in case of so-called 'off' phases in which moving is particularly difficult, while continuous infusion of apomorphine is highly effective in Parkinson's patients with motor fluctuations.
Indeed, at a more advanced stage of the disease, when affected people have many 'off' periods' and would need several injections each day, continuous administration through a pump can facilitate the treatment and effectively suppress motor fluctuations. In that case, the drug is administered via a catheter over a small portable pump system. A needle is positioned into the subcutaneous fatty tissue of the belly just under the skin. The pump ensures a constant flow of medication: the drug is continuously delivered into the subcutaneous tissue and then efficiently absorbed into the blood stream. Thanks to this high absorption rate and the constant dopaminergic stimulation, this delivery mode can help to reduce the frequency and duration of "off" periods, to reduce motor complications and dyskinesias and to improve overall quality of life. This typically allows to reduce the intake of oral PD medication via tablets by approximately 50%.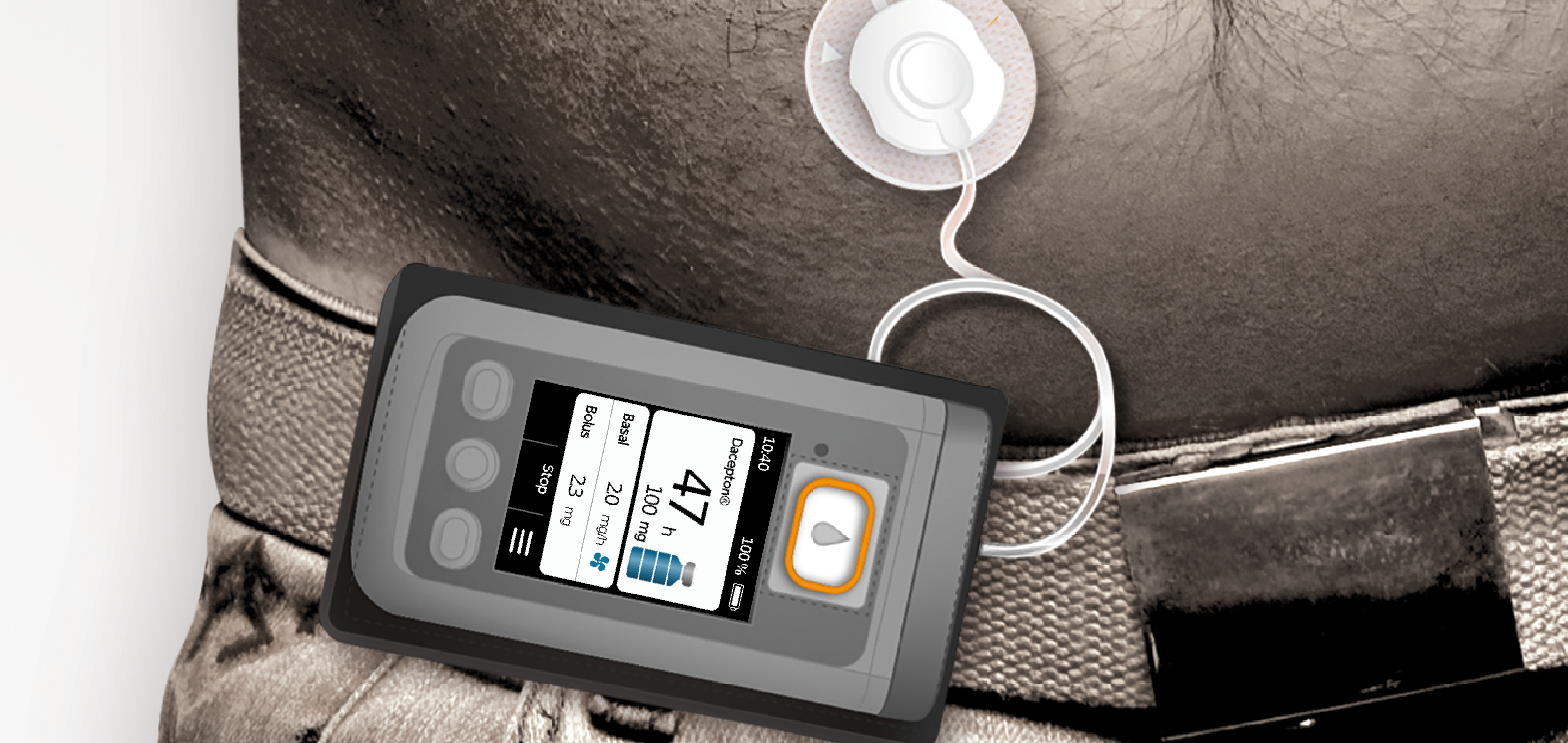 At the beginning of the treatment, patients might experience nausea and vomiting. In order to avoid that, an anti-sickness drug called domperidone (Motilium®) is usually given in combination with apomorphine. It can be subsequently omitted after some weeks. As with many treatments delivered under the skin, some users experience skin reactions such as redness, tenderness, itching or the apparition of small nodules at the infusion site. Practical solutions, such as changing the injection site daily, can help to reduce the formation of nodules and to protect the skin.
The apomorphine pump is the least invasive form of continuous infusion. The pump system is intuitive and easy to operate. For most patients, a full day's treatment can be set up in the morning. They can then get on with their daily activities without living after strict timetables and enjoy life more independently.
The apomorphine pump for the treatment of advanced Parkinson's disease will be available in Luxembourg from mid-November and will be covered by the CNS. In case you are interested to learn more about this treatment option, please consult with your generalist and/or neurologist, or contact our team at This email address is being protected from spambots. You need JavaScript enabled to view it.